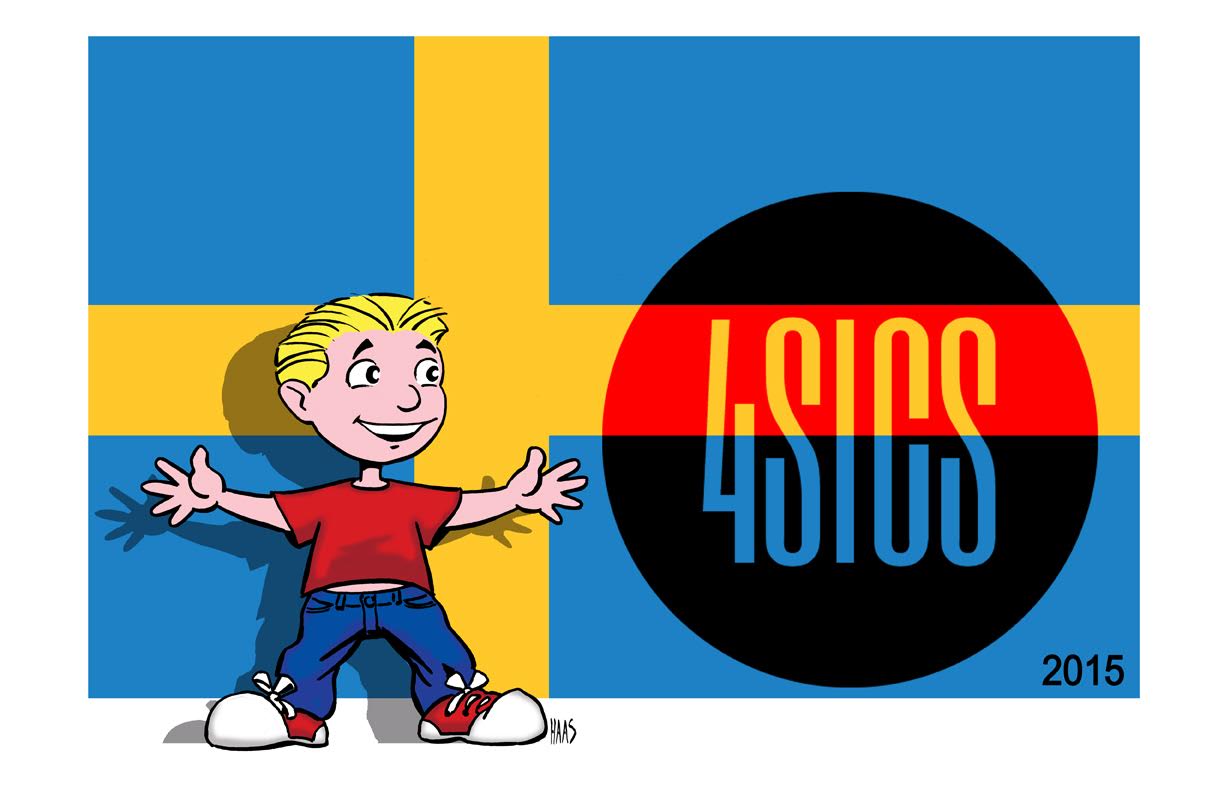 The 4SICS conference is an industrial control system (ICS) and supervisory control and data acquisition (SCADA) cyber security conference held in Stockholm, Sweden. Robert Malmgren and Erik Johansson have put together this conference, now in its second year, and it's already well known in the community. The lineup this year is outstanding (and I'm not biased because I'm speaking but instead because of how many friends and industry peers will also be speaking on exciting topics). And of course – Little Bobby will be attending.
Jeff and I allow sponsorship of the comics every now and then from organizations and events that share our focuses. Mainly, the education of the community with a strong focus on humor and creativity. Sponsorship money goes directly to Jeff, who is trying to make being an artist his full time job, to create more beautiful comics. Robert and Erik reached out wanting to sponsor Little Bobby throughout the month of October for the 4SICS conference. With October as cyber security awareness month and with the 4SICS conference happening this month it was a perfect opportunity and timing.
So, for each week in October expect a 4SICS themed comic detailing Little Bobby's adventures at the conference. We are excited to partner with 4SICS and promote the importance of ICS security – especially with children book themed comics reminding each of us that we are never experts, only lifelong learners.
See ya'll in Sweden!